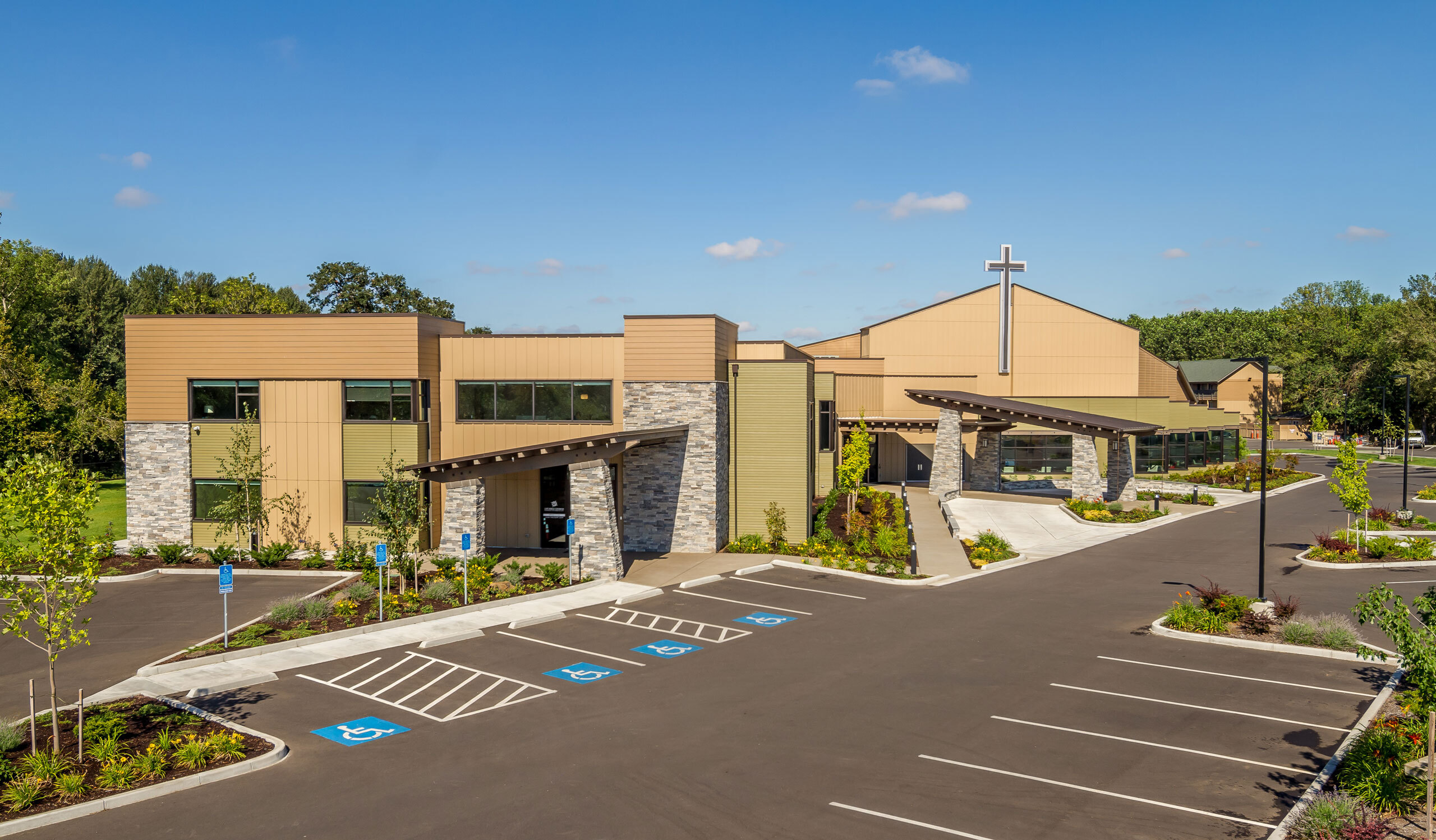 Life Bible Church
The design and construction of a new 600-seat church facility for Life Bible Church in Harrisburg, Oregon.
Location — Harrisburg, OR
Year Completed — 2016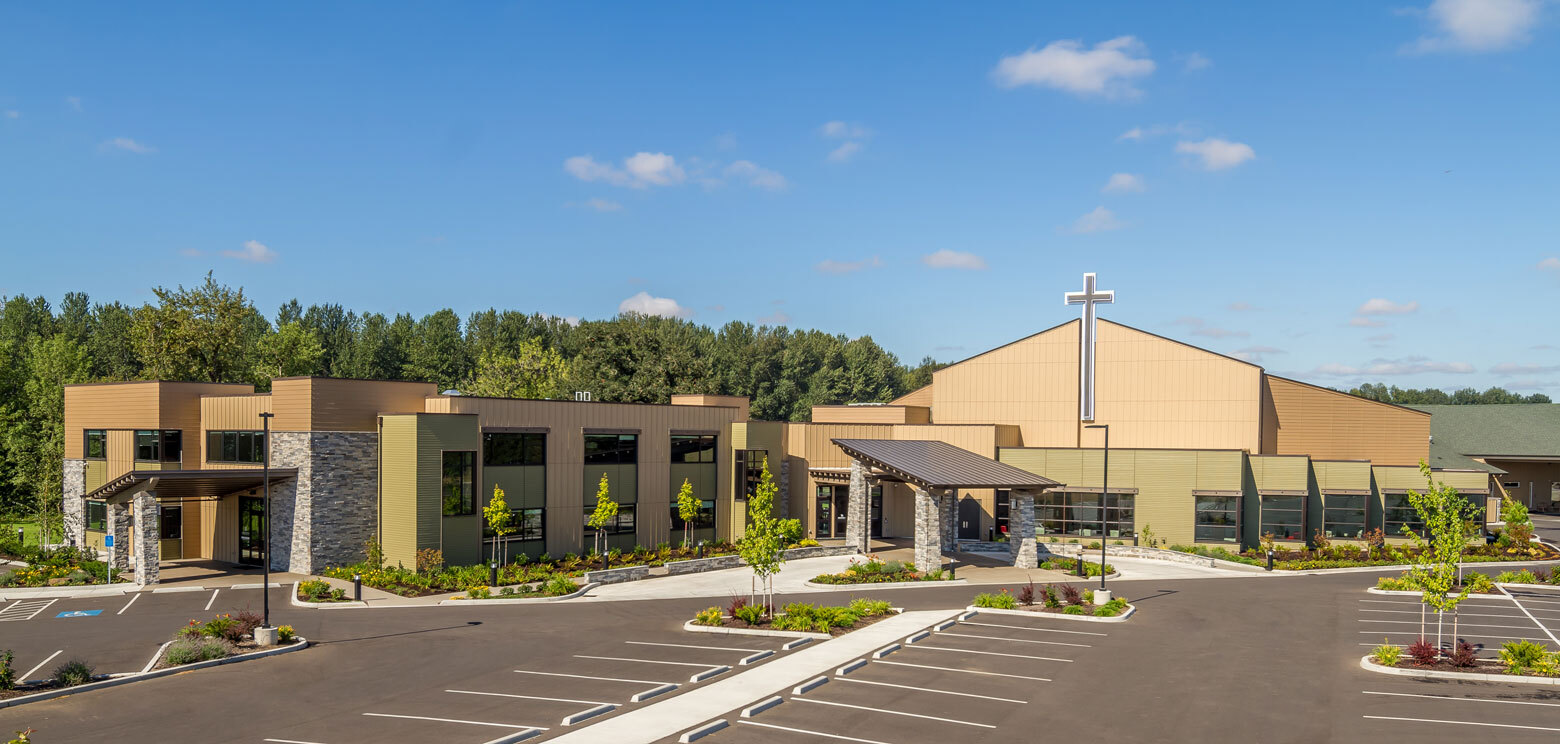 The church purchased a beautiful property along the Willamette River that also contained an RV Park and Hotel/Banquet Center. The program necessitated attaching the new church facility to the existing Banquet Center. The total project included the main auditorium, a large multi-purpose lobby and coffee bar, as well as classrooms and staff offices. Additionally, we remodeled the existing facility to accommodate youth activities, medium-size group gatherings, and a full commercial kitchen.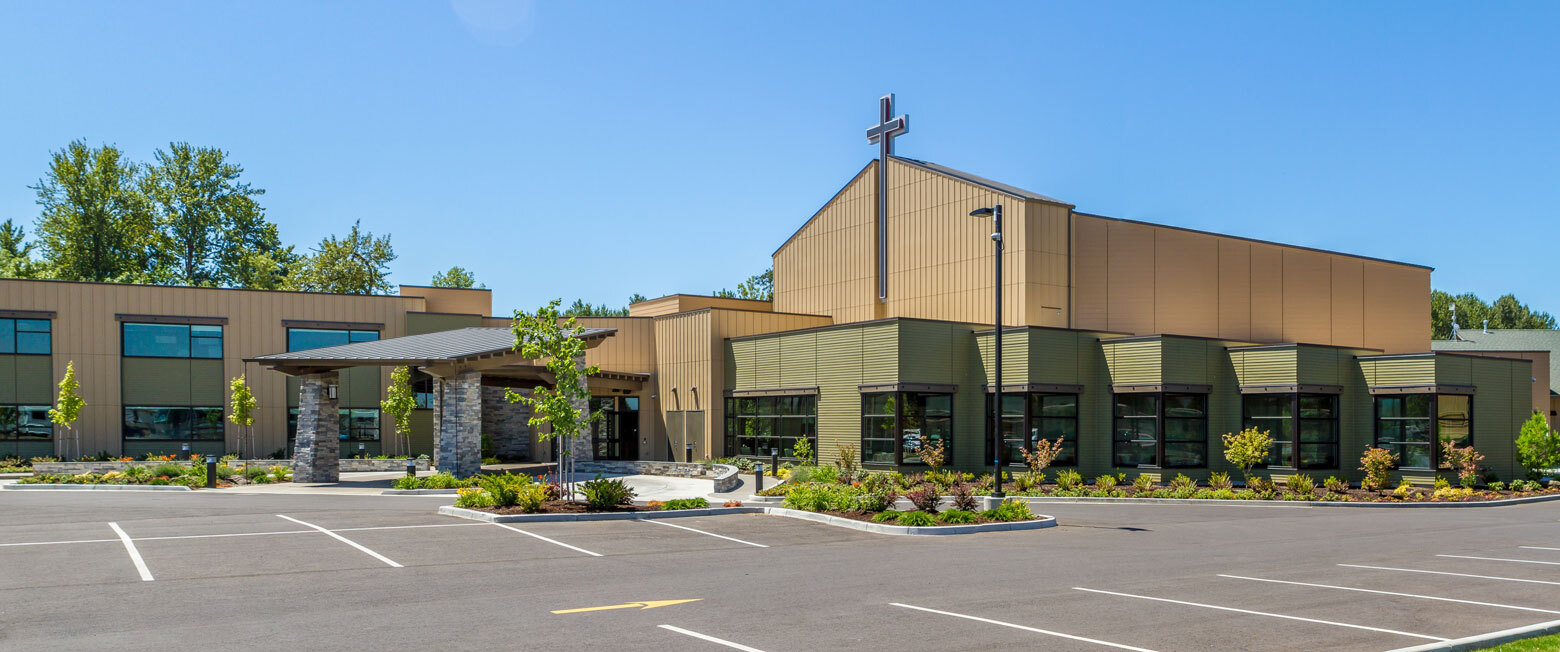 We approached the design from the parameters of the view up and down the river as well as the attachment and interface with the existing banquet facility. The church desired to keep the hotel and a portion of RV parking to maintain the previous use. Because the setting and the character of the congregation, we chose to pursue a Northwest Contemporary style building. With the accents of large Douglas Fir beams, stonework and simplicity of design, we created a church building that appeals to local preferences. State of the art sound and lighting in the auditorium and larger meeting spaces adds to the flexibility and use of the facility.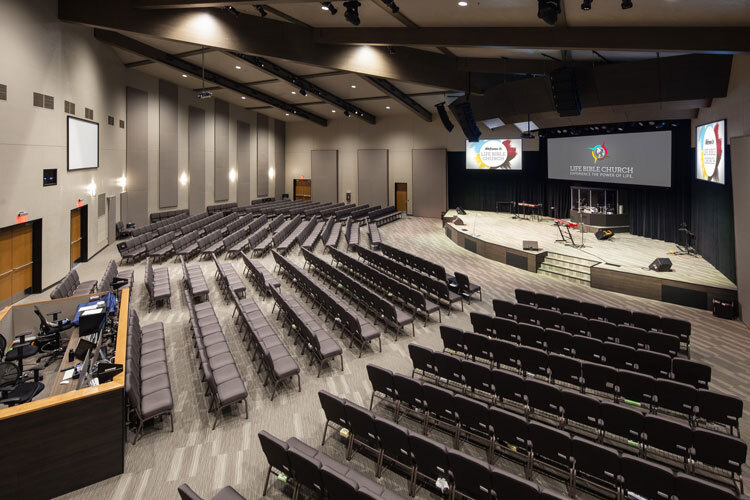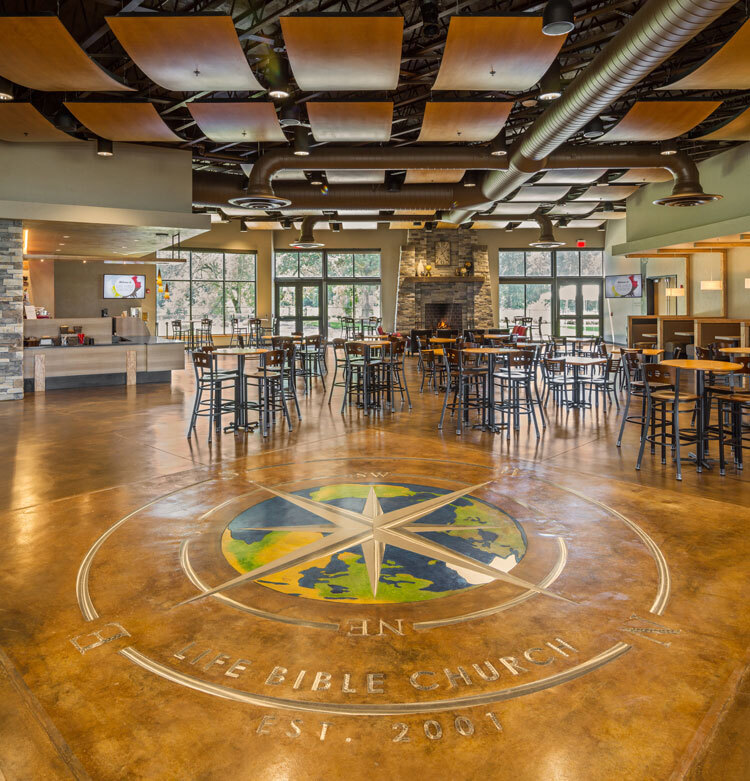 One key design element is the large stone fireplace and hearth in the main lobby, a primary gathering place for regular attenders and a welcoming place for those new to LBC. The fireplace creates a seamless indoor-outdoor connection from the interior lobby to a riverside gathering space outside.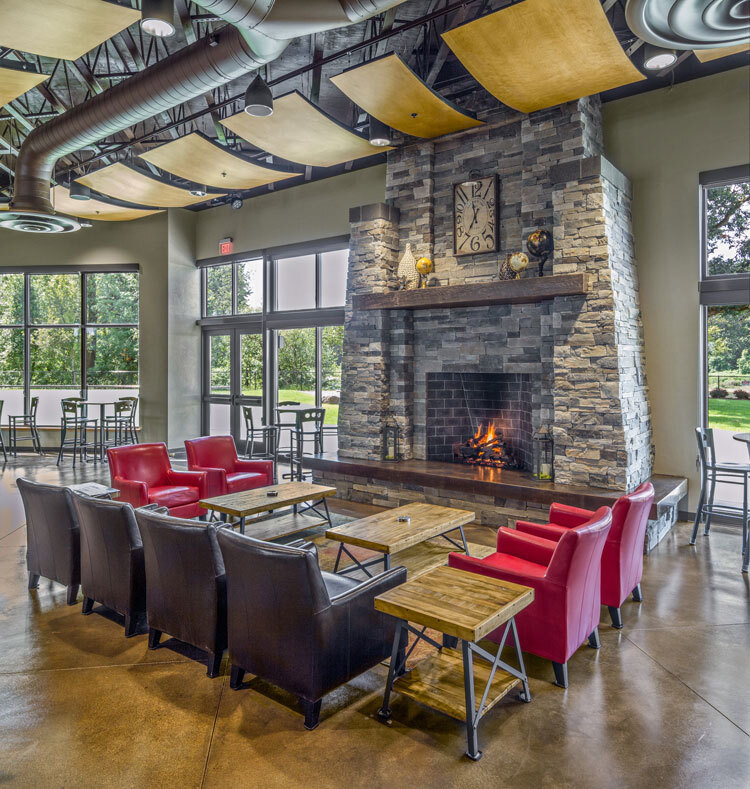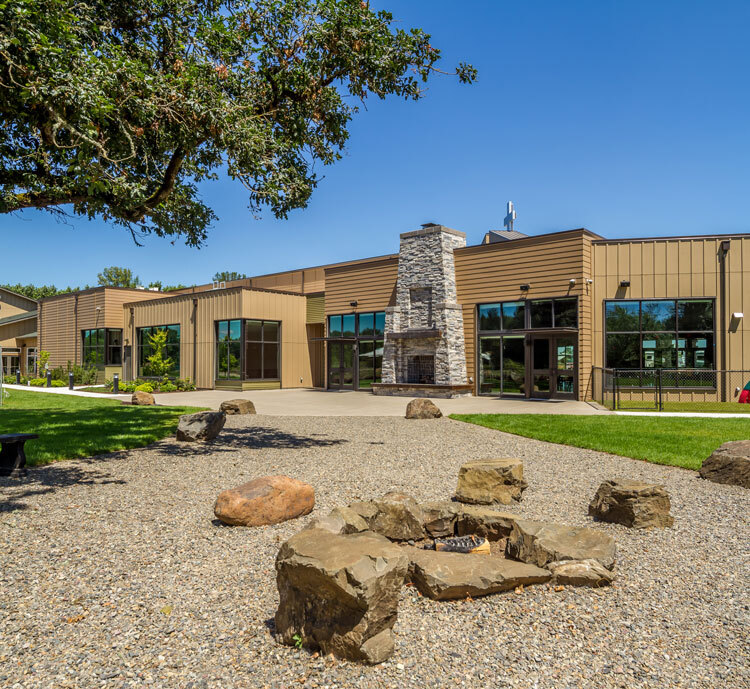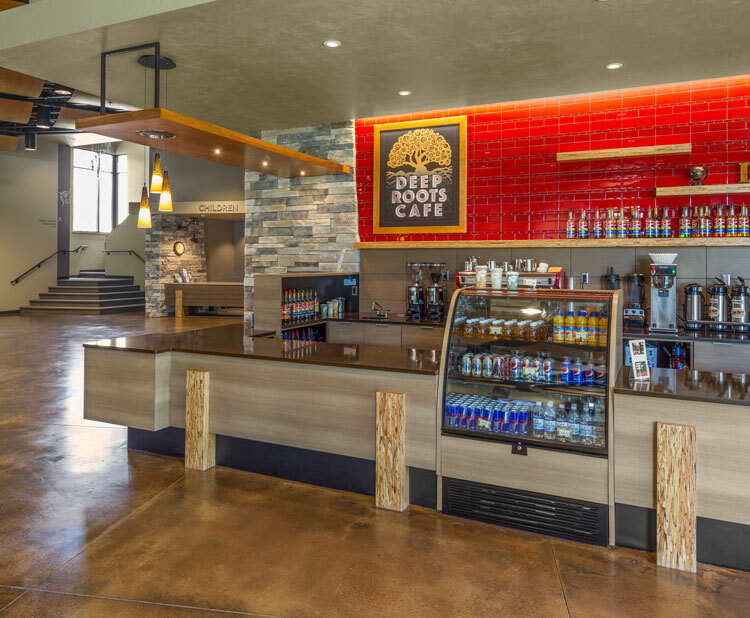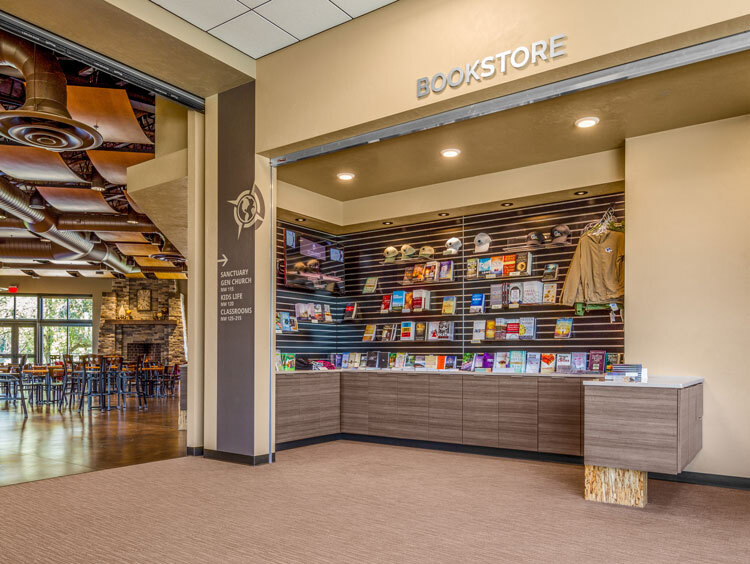 Sustainable Features:
Energy measures include LED lighting, low flow faucets and toilet fixtures, locally-sourced materials where possible, high-efficiency heating and cooling system, including ductless mini-split heat pumps in daily-use spaces. Durable finishes and low VOC coatings were also key elements in the design.