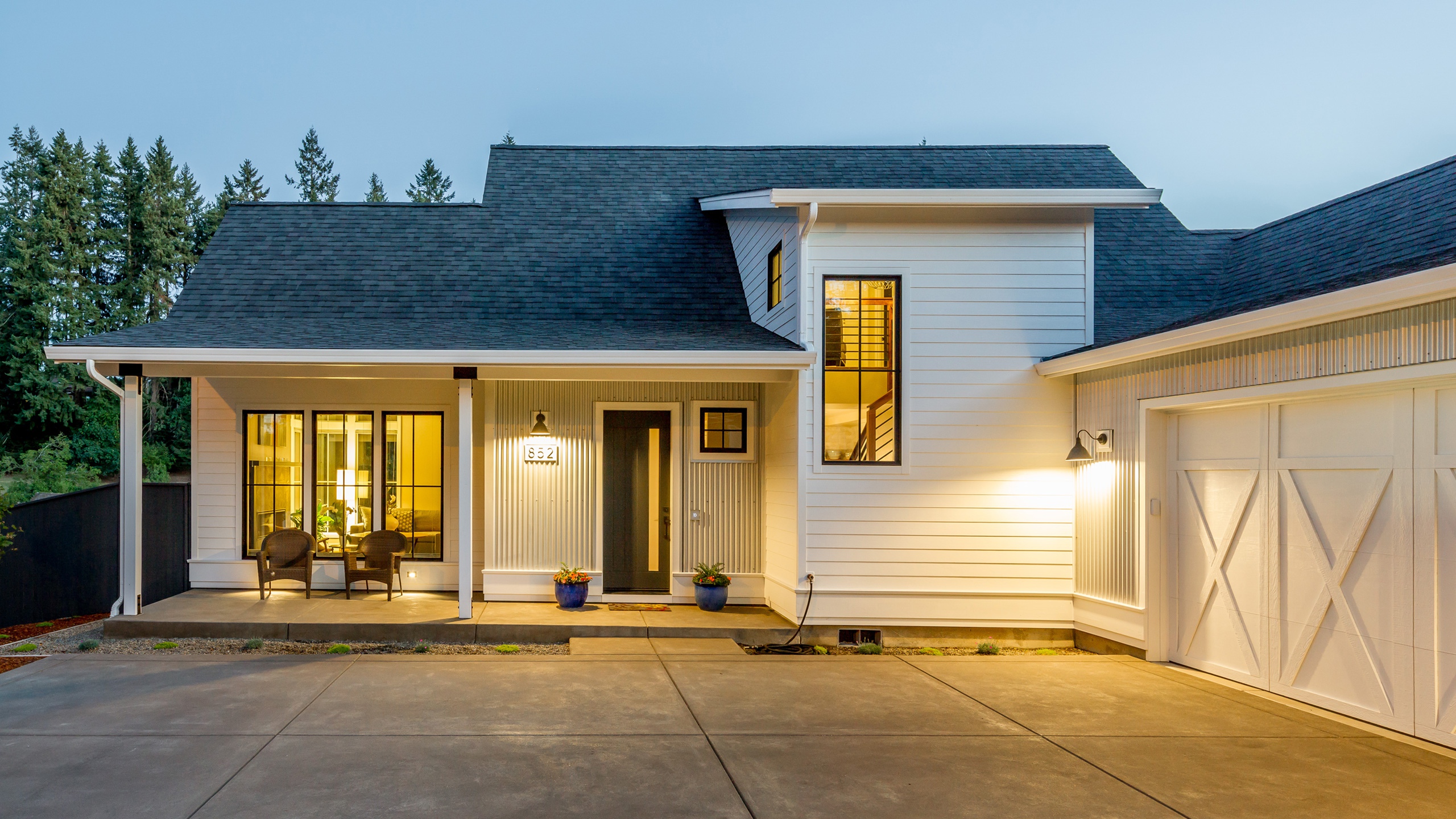 Crest Drive Residence
A modern, urban farmhouse nestled in the South Hills of Eugene.
Location — Eugene, OR
Year Completed — 2017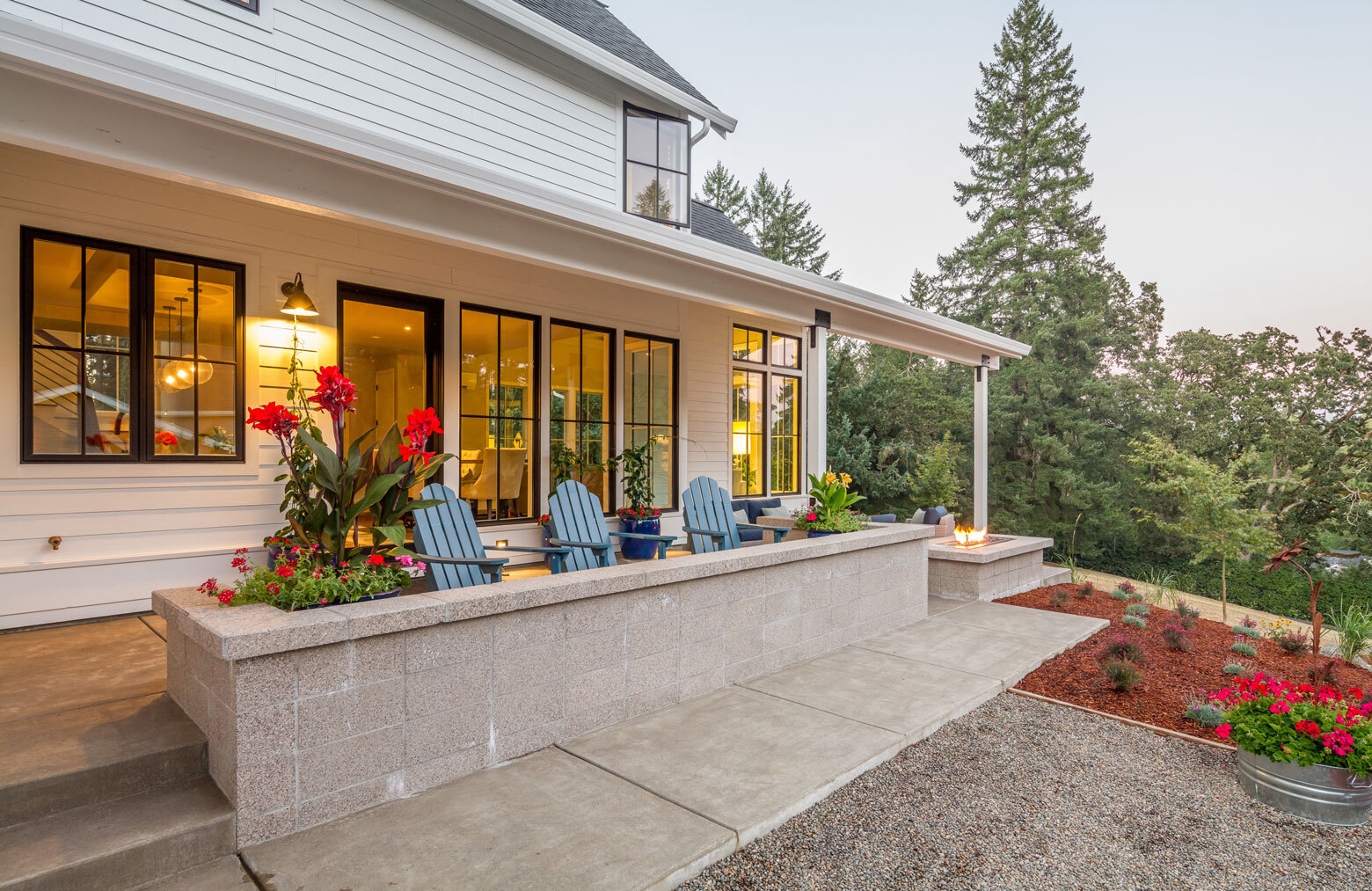 The lot is relatively small with some easement and slope issues that dictated the access and circulation patterns, but also has wonderful southeaster exposure and views to one of the original homestead properties along Crest Drive. Our goals were to capture sun and views while creating elements of privacy in the home for both indoor and outdoor living.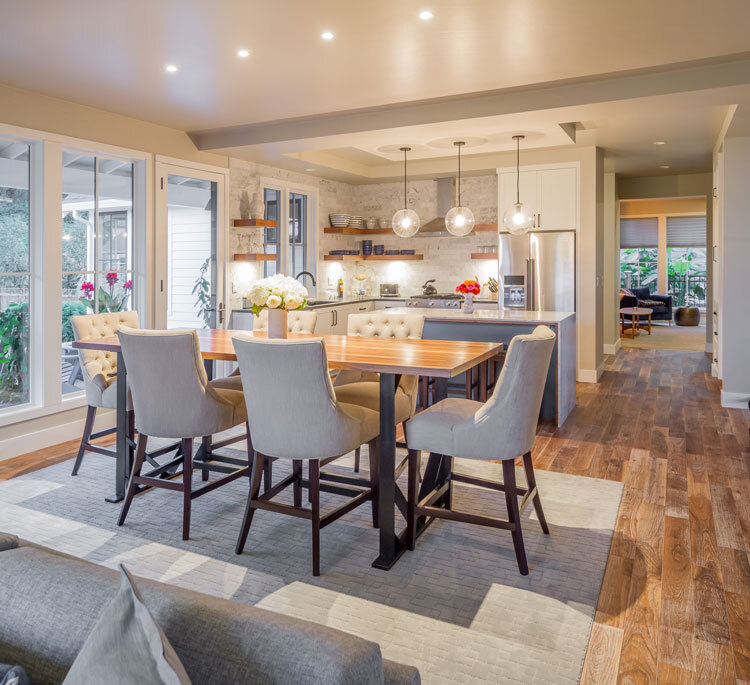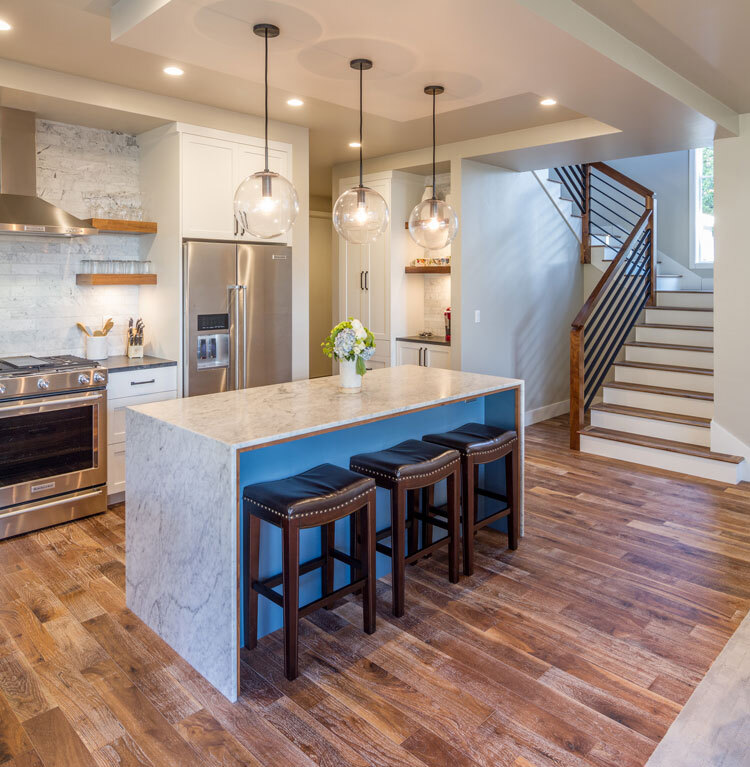 The Modern Urban Farmhouse style of this home is an eclectic mix of distressed materials and finishes along with sleek modern elements that create a warm, casual living environment. We carefully selected materials that had both aesthetic and functional qualities to help create unique interior and exterior environments. White lap siding anchored with a heavy base set the tone for a traditional "farm house" look on the outside. The black windows added an element of contrast and modernized the exterior. The addition of galvanized metal added to the eclectic nature of the exterior.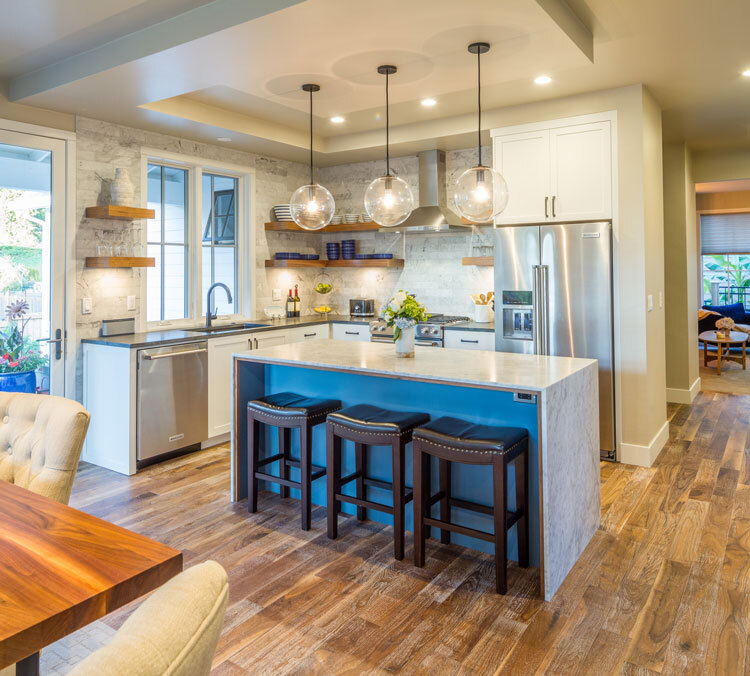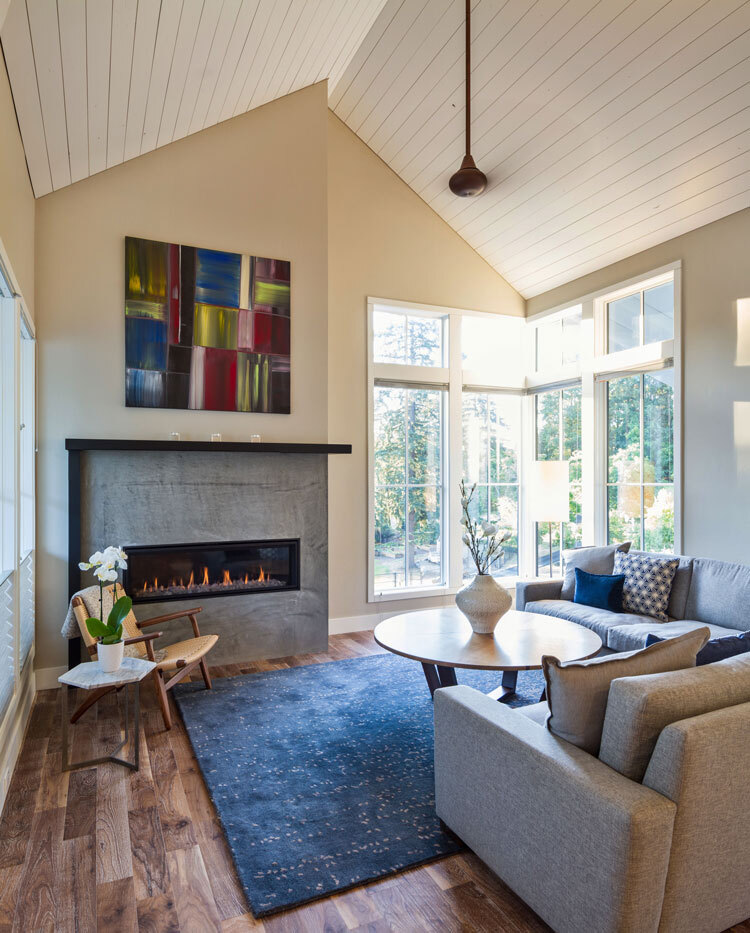 Distressed white-washed oak floors and white painted ship-lap ceilings and walls fill the home along with warm grays and subtle blue accents. Carrera marble and grey Cesarstone counters add an old world touch to clean, painted shaker-style cabinets. A touch of warm walnut helps tie contemporary elements together in island accents, floating shelves, entry benches, media centers and art tables.