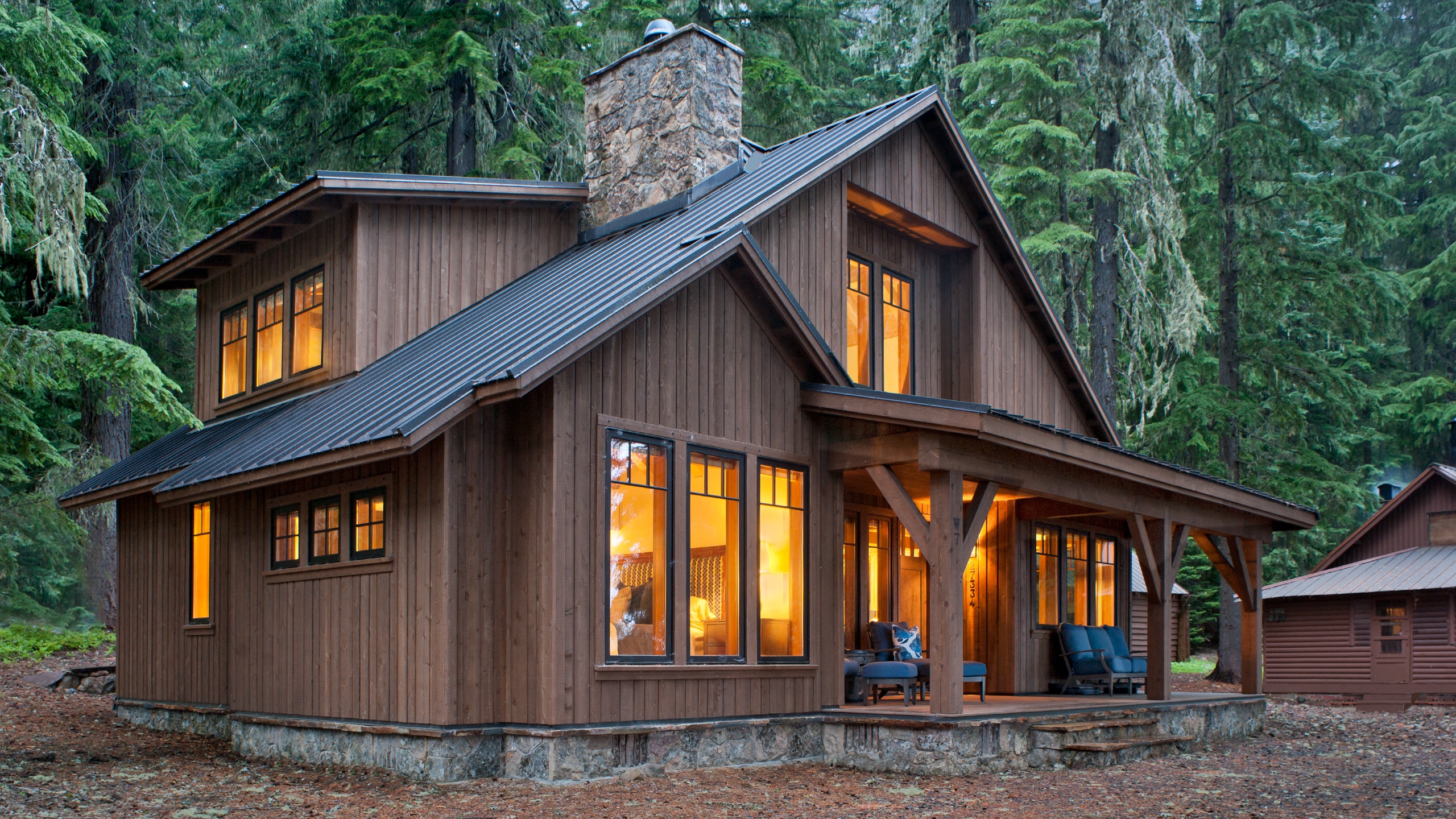 Odell Cabin
Located on the west side of Odell Lake in the beautiful Cascade Mountain Range, this exciting project sits in an area of small, early to mid-century cabins under land leases by the US Forest Service.
Location — Crescent, OR
Year Completed — 2019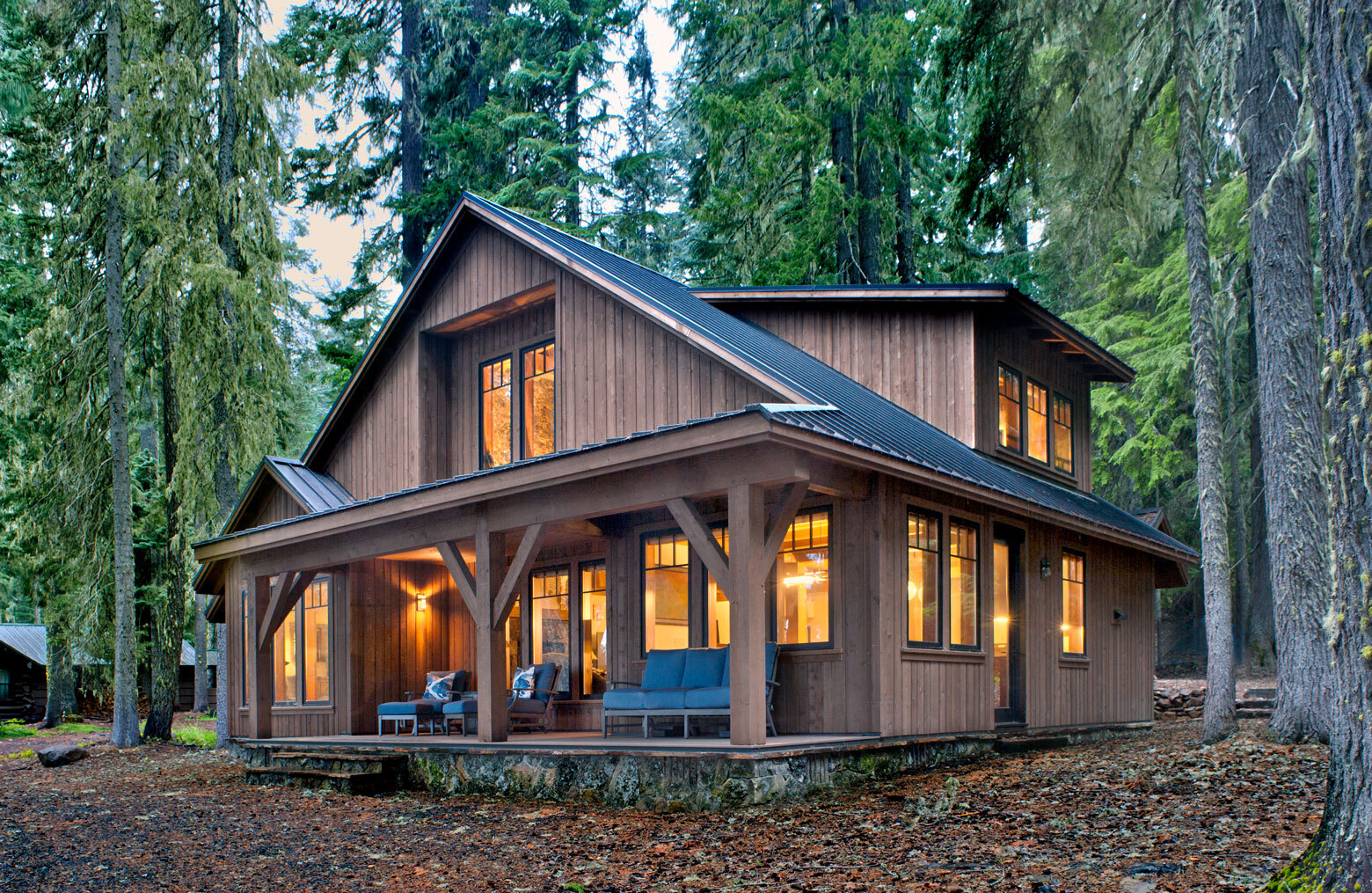 Our client purchased the cabin and land lease with the intention of remodeling the existing structure, but after a thorough analysis of the 1940's structure, it became clear that the existing cabin had too many issues to salvage or remodel.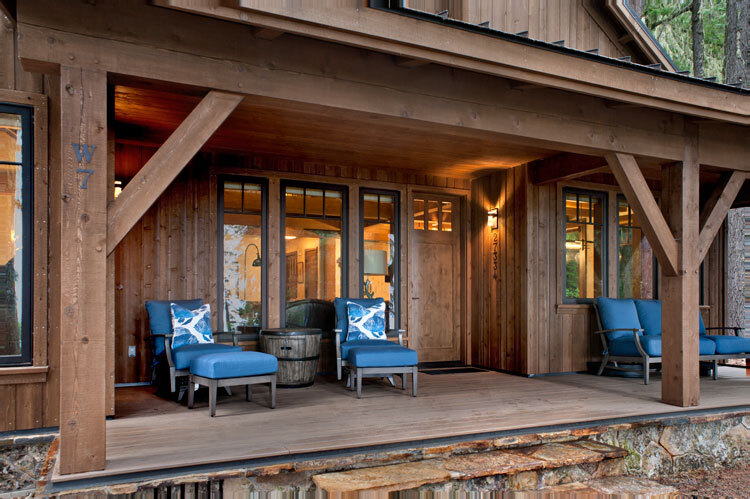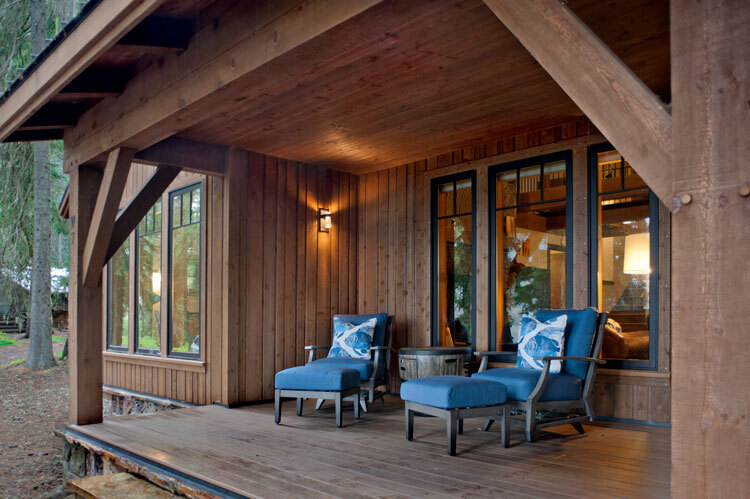 The nearly three year journey of replacing the existing cabin began by working with the US Forest Service and their guidelines for replacement. No one had ever replaced a cabin in this area, so our team became the "guinea pig." The design criteria dictated that the new cabin fit in the same footprint as the existing, be no larger than 1200 SF on the ground level with a maximum 600 SF loft, and follow strict exterior guidelines for stone type, siding, roof pitches, window sizes and overall massing.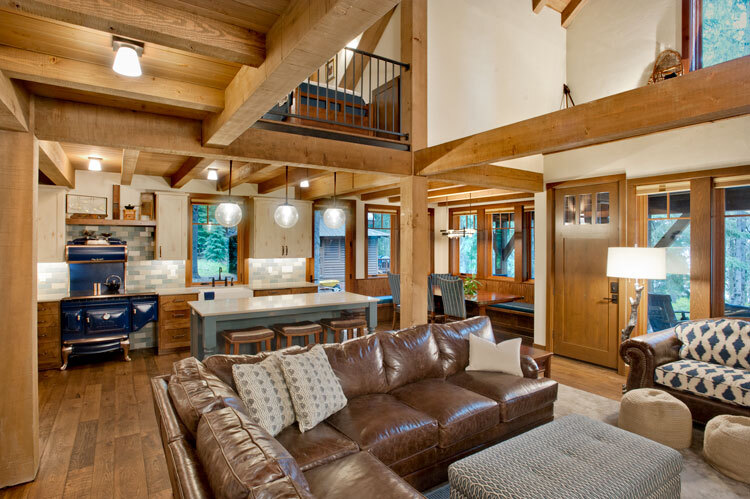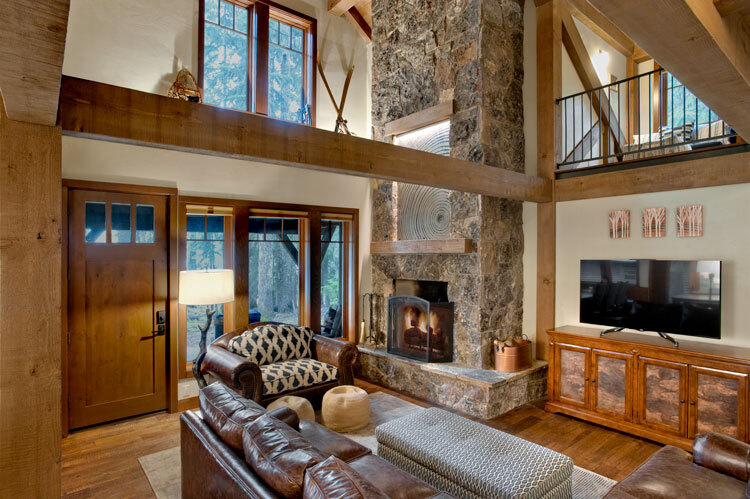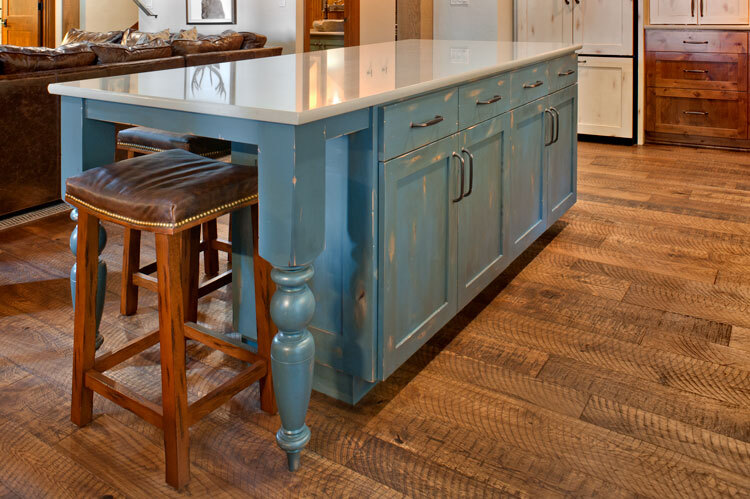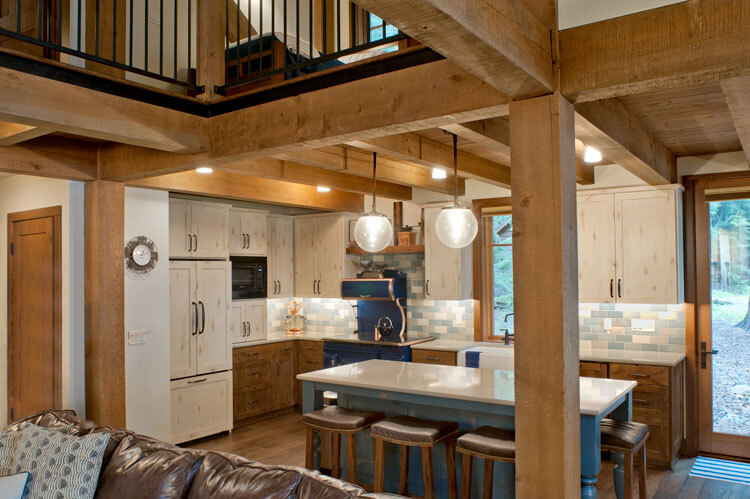 In addition to working with the Forest Service staff, we worked with an archeologist during demolition and site prep to verify no Native artifacts or bones were present on the site. We also consulted with a state botanist, a state wildlife specialist, a Forest Service road consultant and a tree preservationist. Talk about a group effort!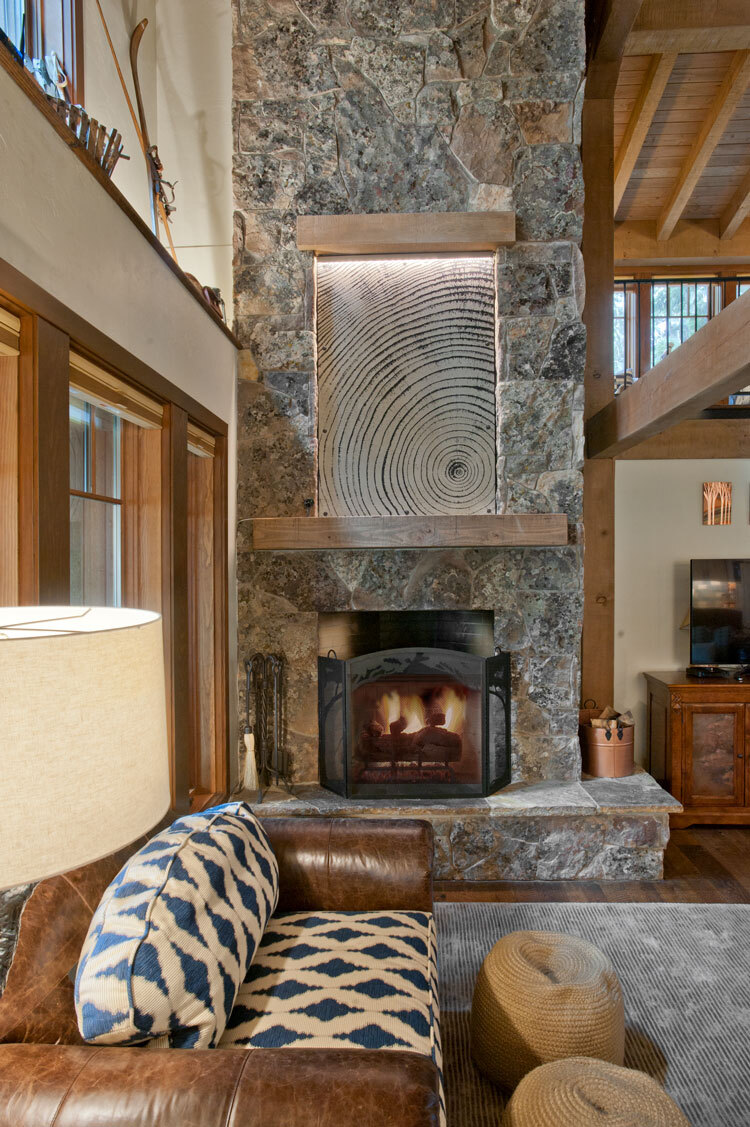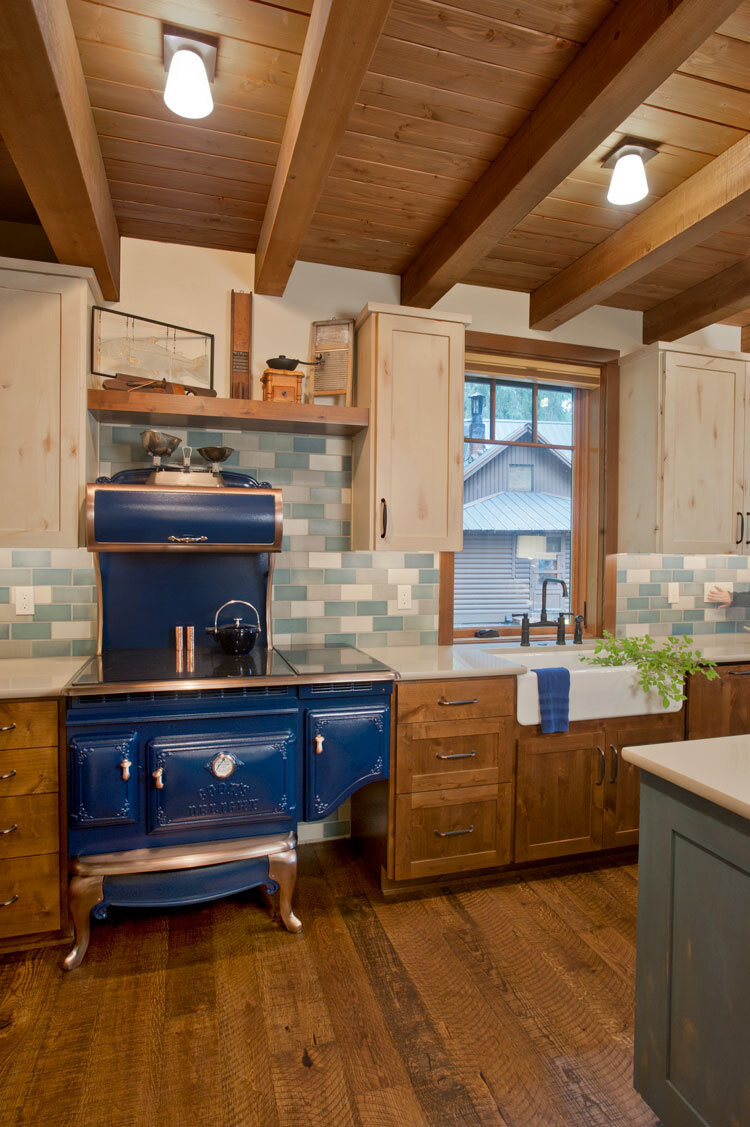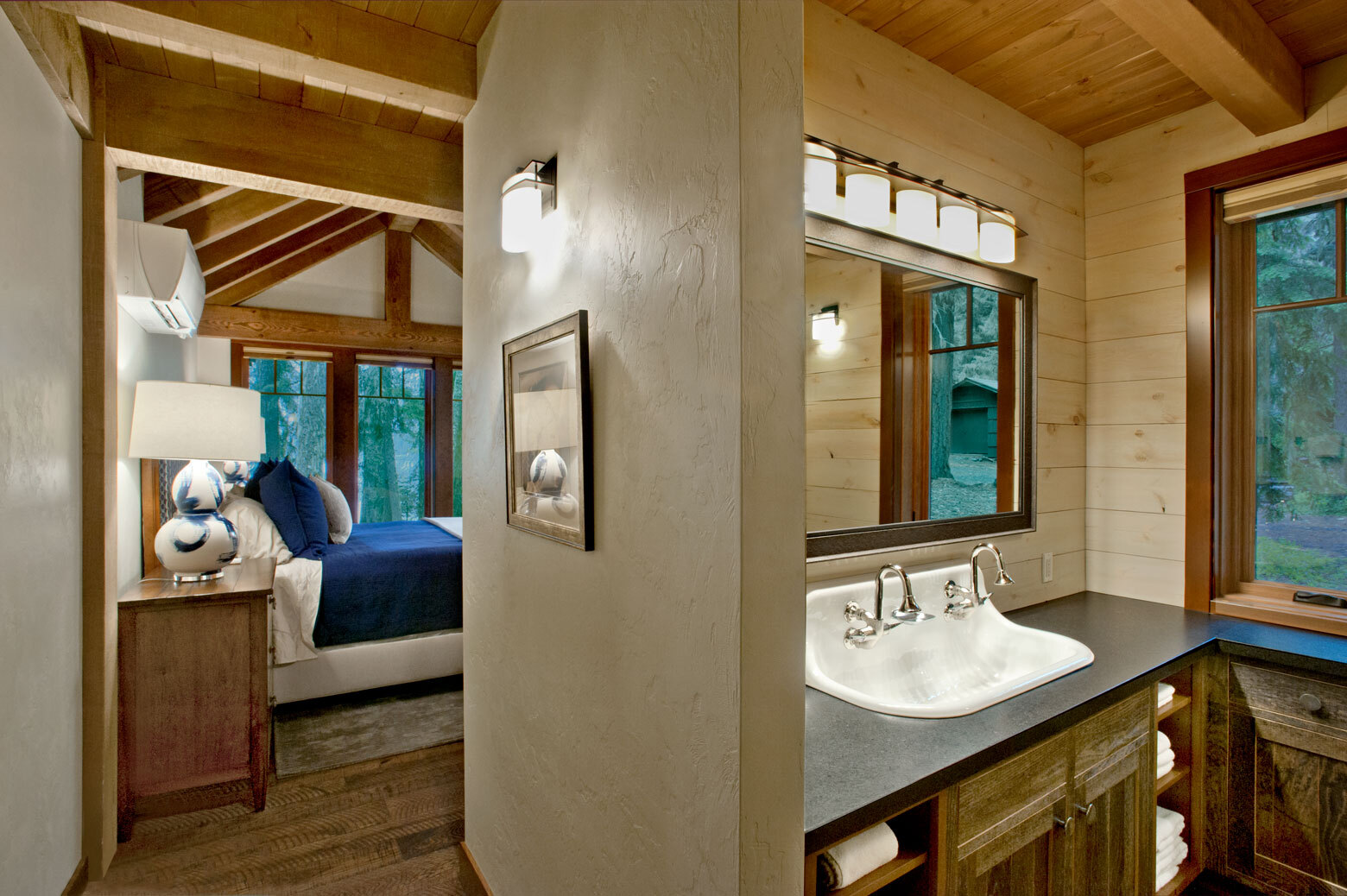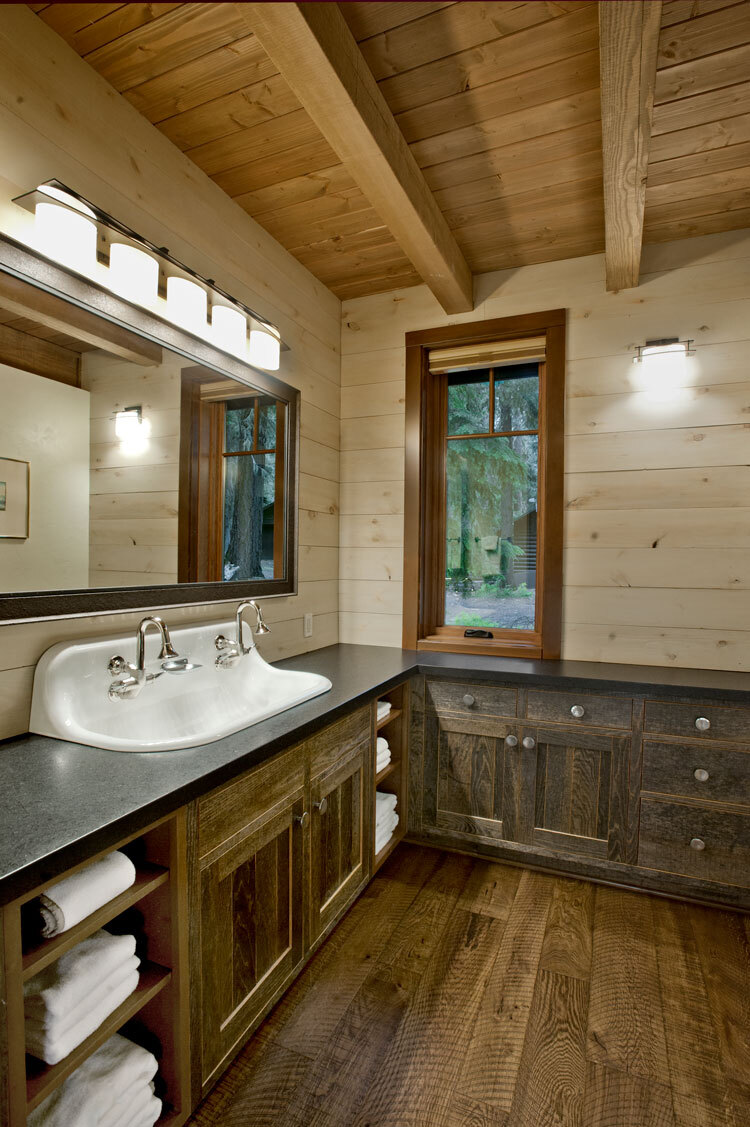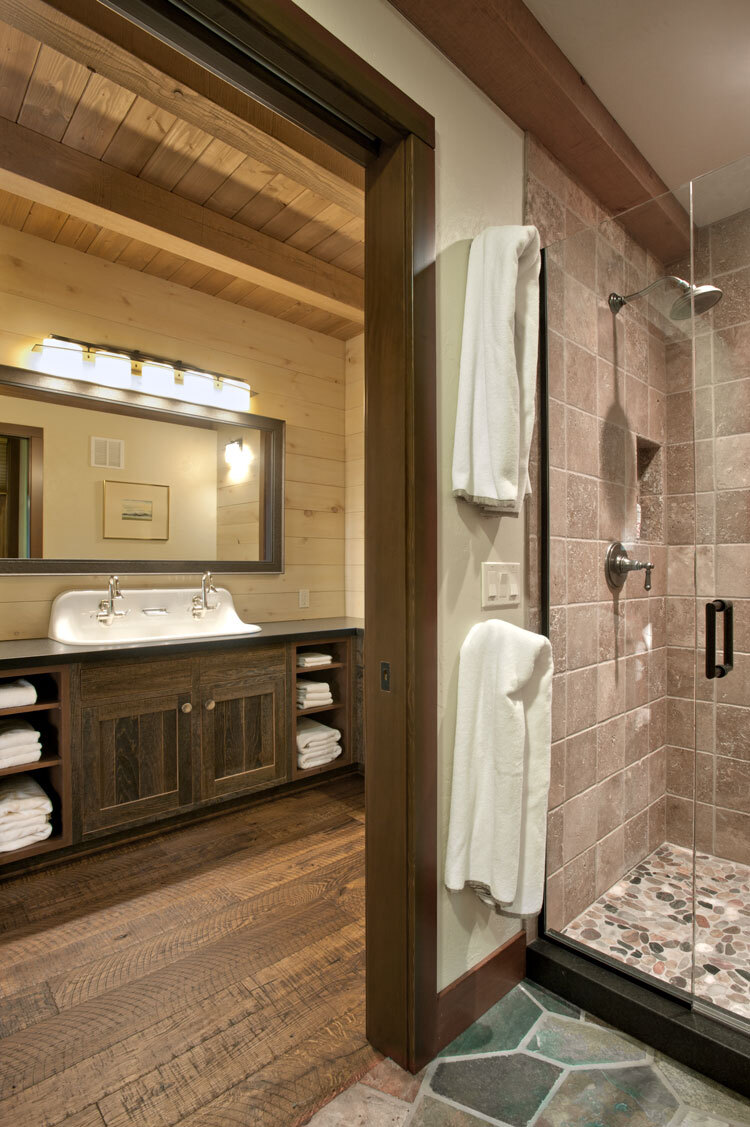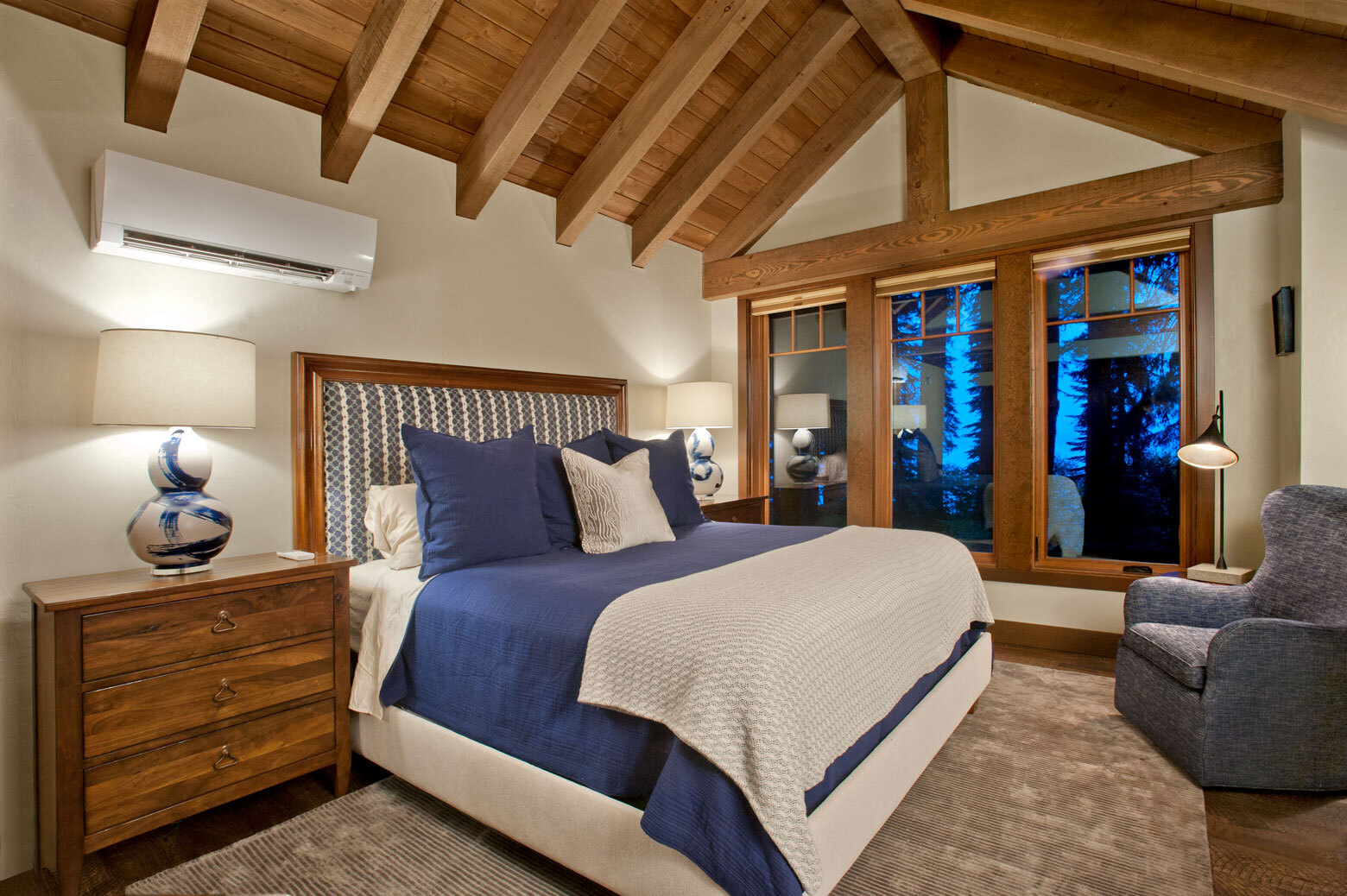 Our client wanted an open floor plan for family gatherings and a durable, sustainable structure that could be passed down thru multiple generations of their family. The plan is laid out around a central living space focused on a large Montana Moss stone fireplace with kitchen, dining and master suite surrounding this main space. The most significant choice we made was to use a true timber frame design to create warmth, as well as strength and stability. We collaborated with New Energy Works in McMinnville, Oregon, a premier timber frame company with incredible attention to detail and a passion for sustainable design that matches ours. The timber frame and structural deck systems are constructed of local Douglas Fir and a SIP roof system with prefabricated wall panels. The timber frame system minimized onsite waste and used an advanced framing system that allowed us to use extreme energy measures in the cabin.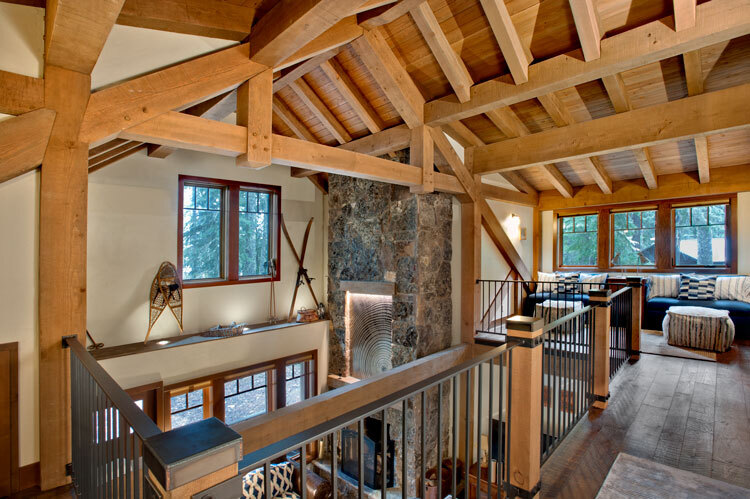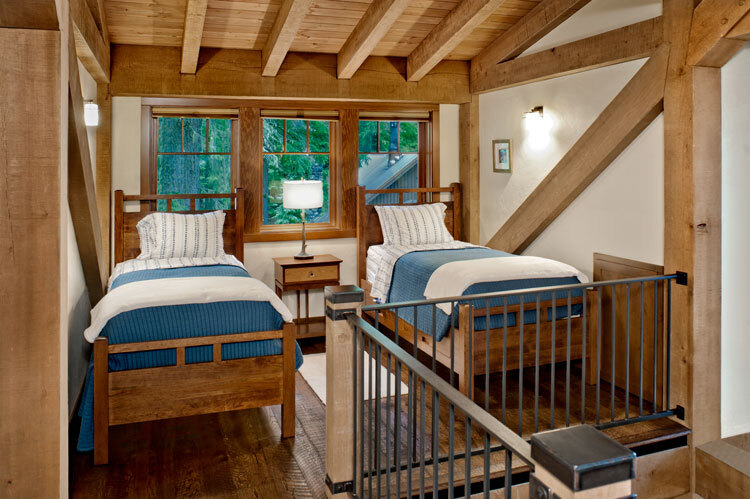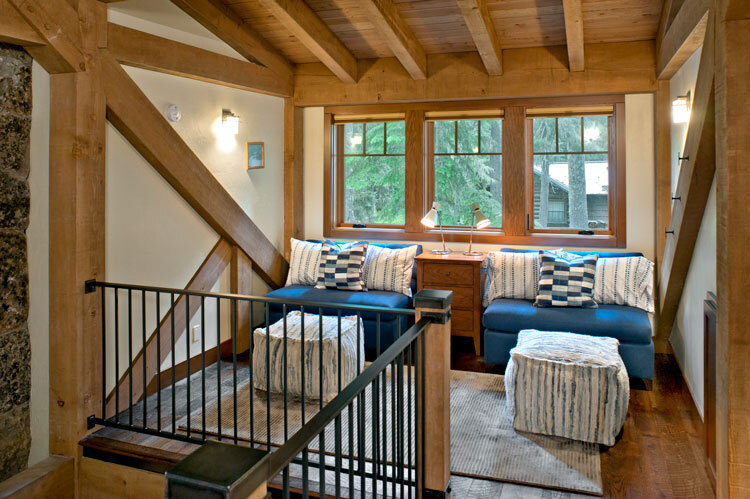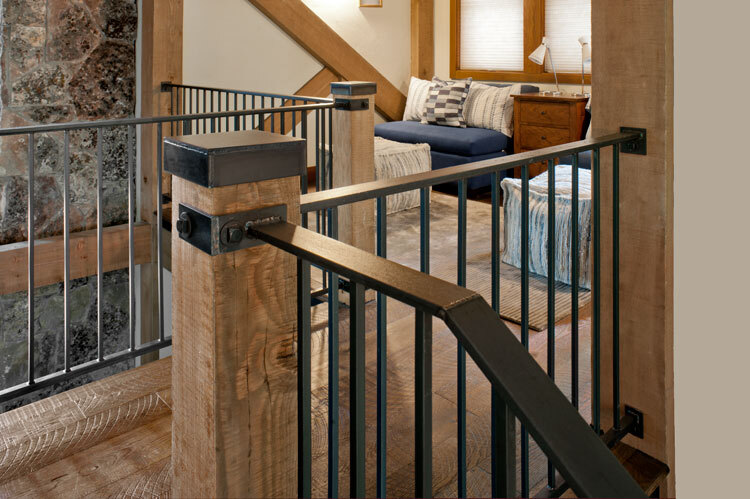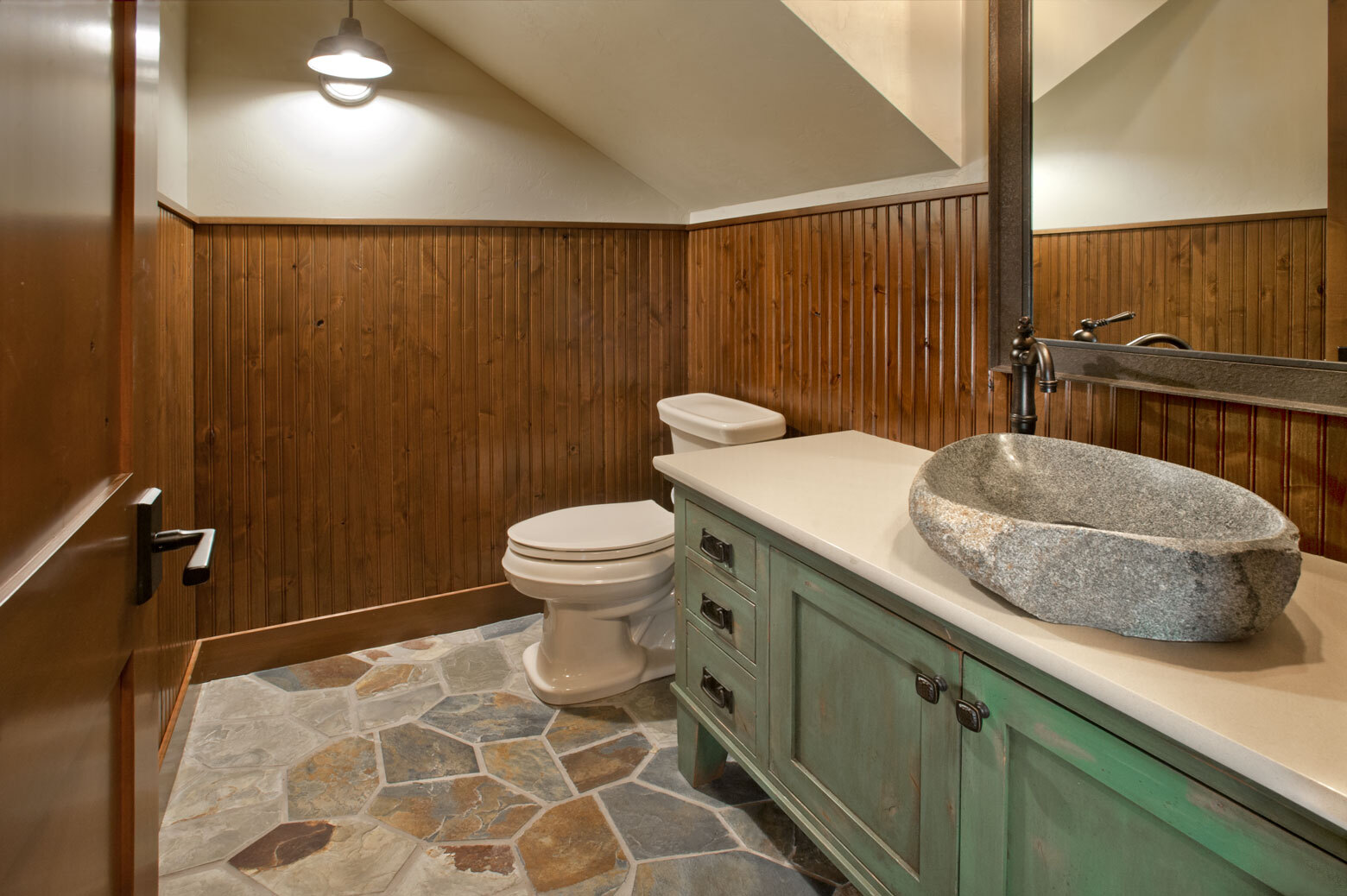 "While there were many challenges with process, logistics, and scheduling, the true success of this project was how a mountain cabin like this can bring a family together, hopefully, for generations to enjoy each other and build memories in our amazing natural environment!"
- Bill Randall