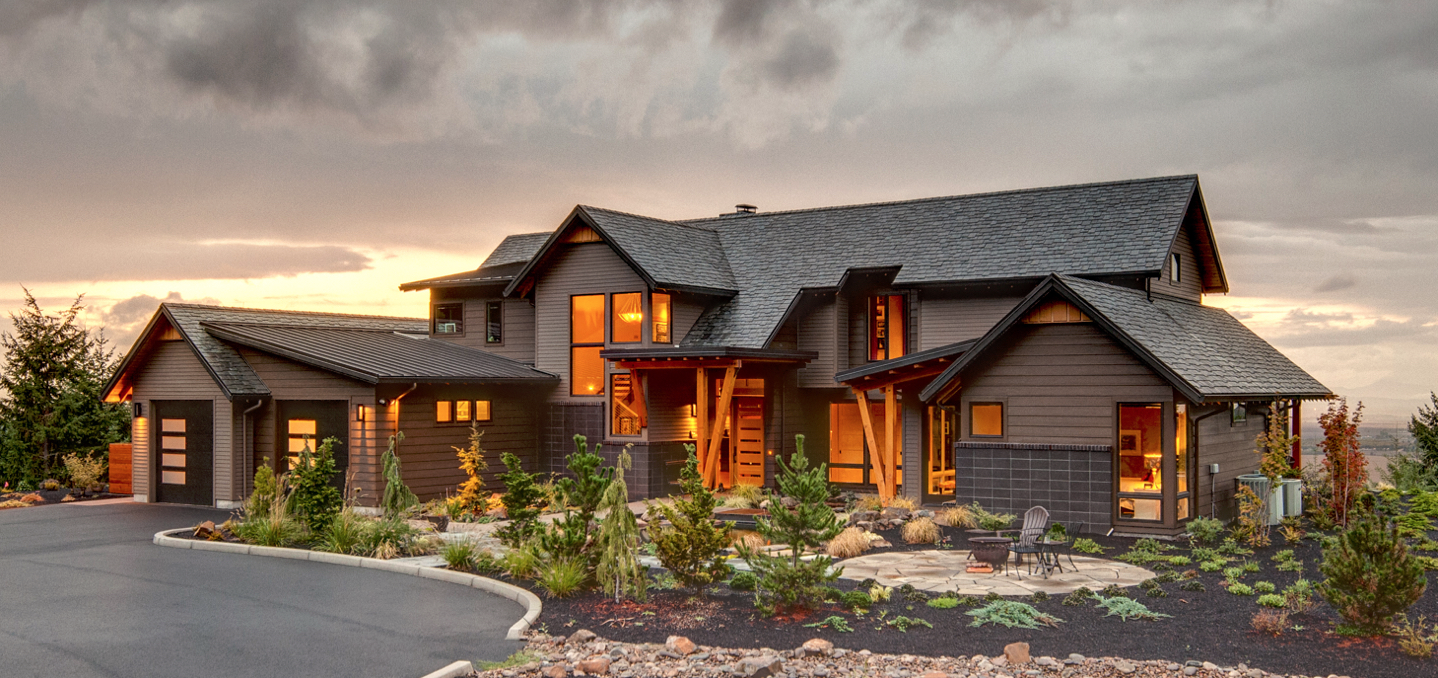 Coburg Hills Residence
An eclectic, contemporary home for a family of four that evokes a warm and inviting environment while celebrating its incredible natural setting in the Coburg Hills.

Location — Coburg, OR
Year Completed — 2014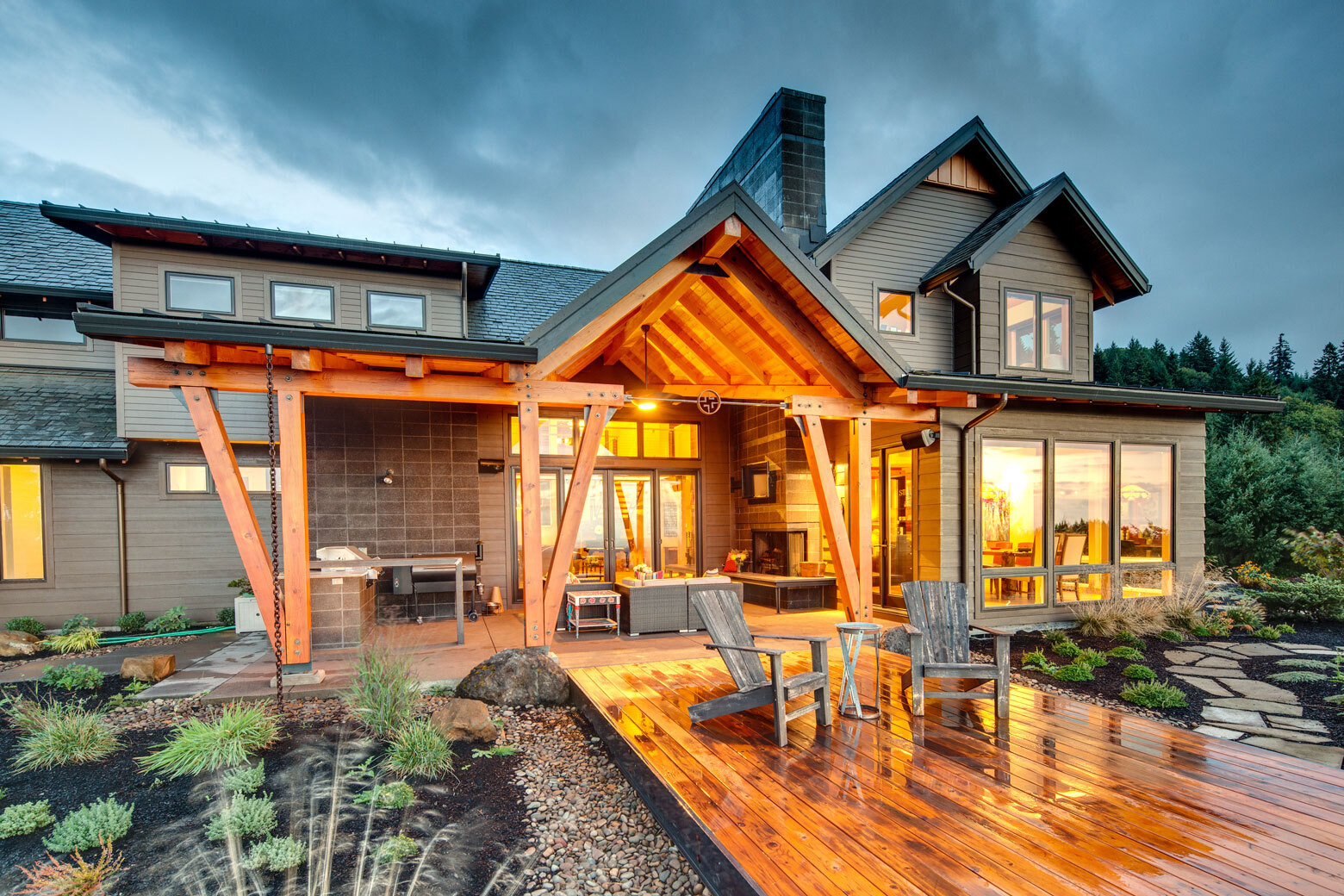 This home is situated on an old logging pad in the middle of an 80 acre parcel. The elevation of the site allows for incredible sweeping views up the Willamette Valley. With the backdrop of the hills to the east and the south, it was important to pull the home out from the main tree line to allow for great southern exposure and wonderful morning light from the east during the late spring, summer and fall.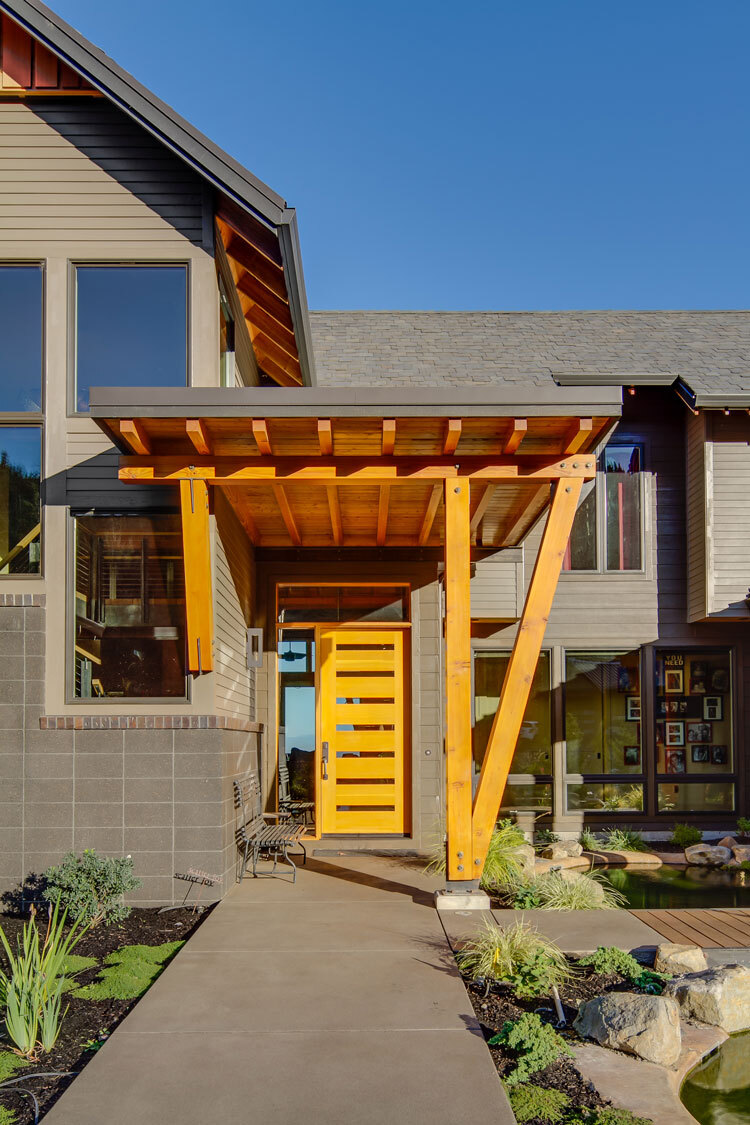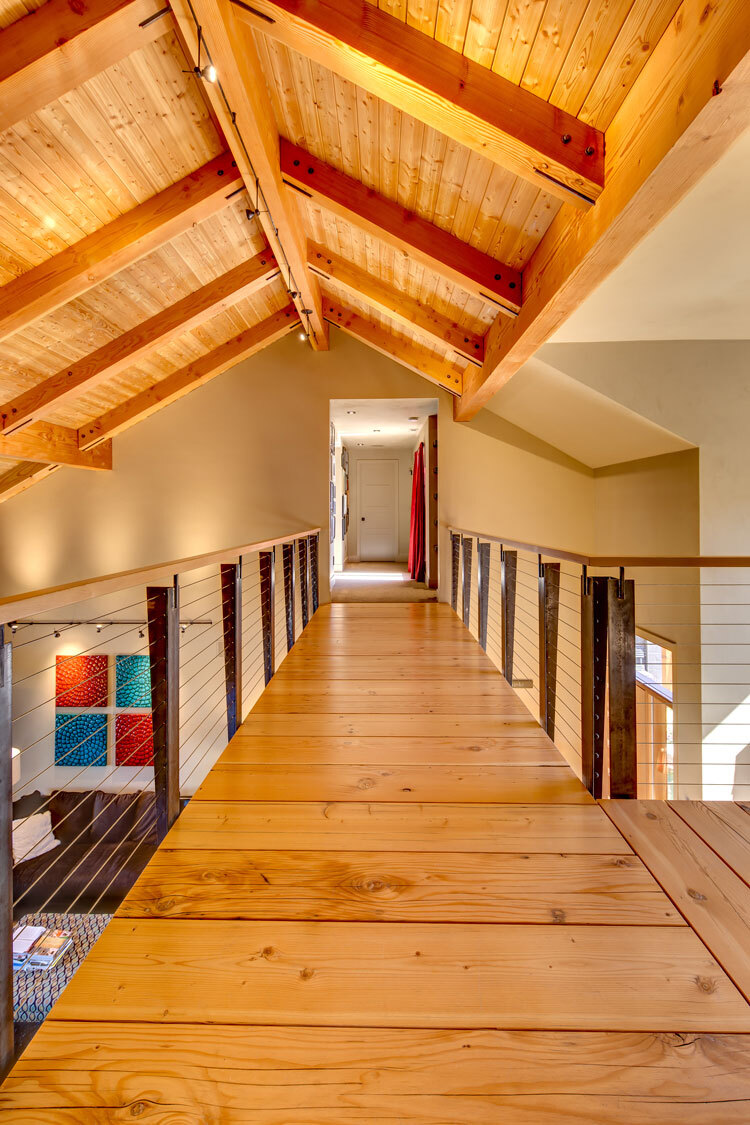 Timber details are abundant in the home from the reclaimed stair treads and skybridge material to the trellis over the kitchen island. This creates a connection to the local environment using indigenous materials while adding warmth to the design. The steel and concrete bock add a contemporary industrial edge to the home, celebrating a raw material selection as part of the interior palette.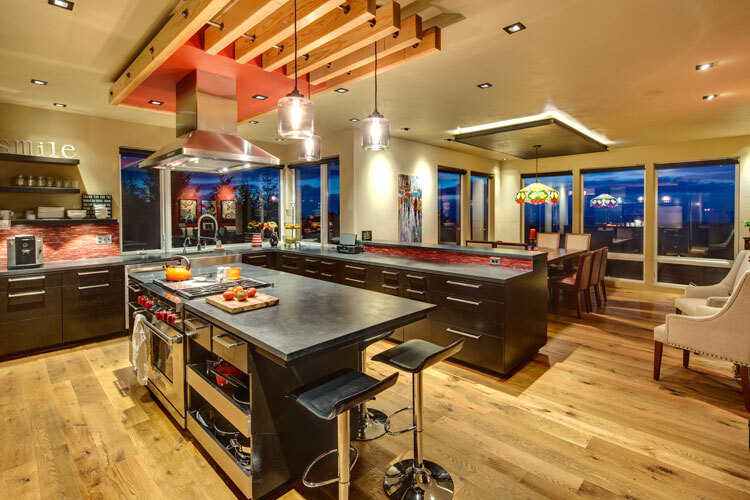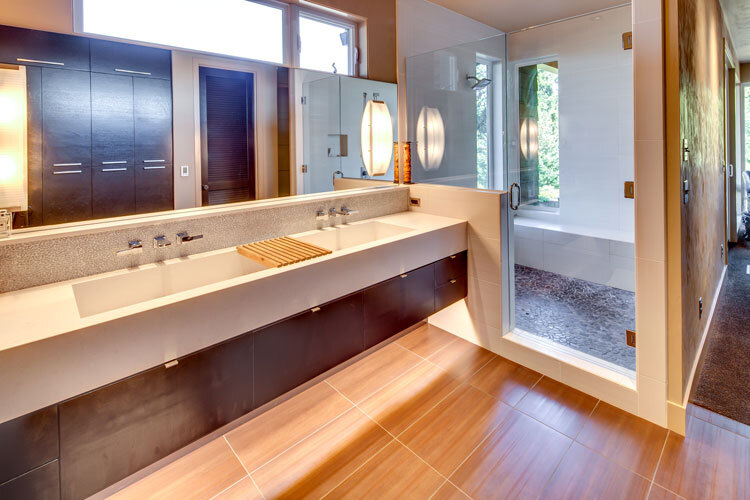 Sustainability Features:
Our client was intent on doing their part when it came to many sustainable components of design and construction. The measures included "even module design" to limit construction waste, use of reclaimed timbers and wood for much of the architectural and structural components, spray foam insulation in the exterior walls for added R-value, zero VOC finishes throughout the home, LED lighting throughout the home (with the exception of some decorative fixtures), low flow faucets and toilets, high efficiency fiberglass windows and doors with low u-values, low water consumption landscaping, and lastly a high efficiency heat pump system.
"Ultimately what makes this home so special is that it reflects the personality of the client. Home is what happens when you have the amazing combination of creativity, an incredible site and willingness of owners to trust their architect and builder!"
Bill Randall